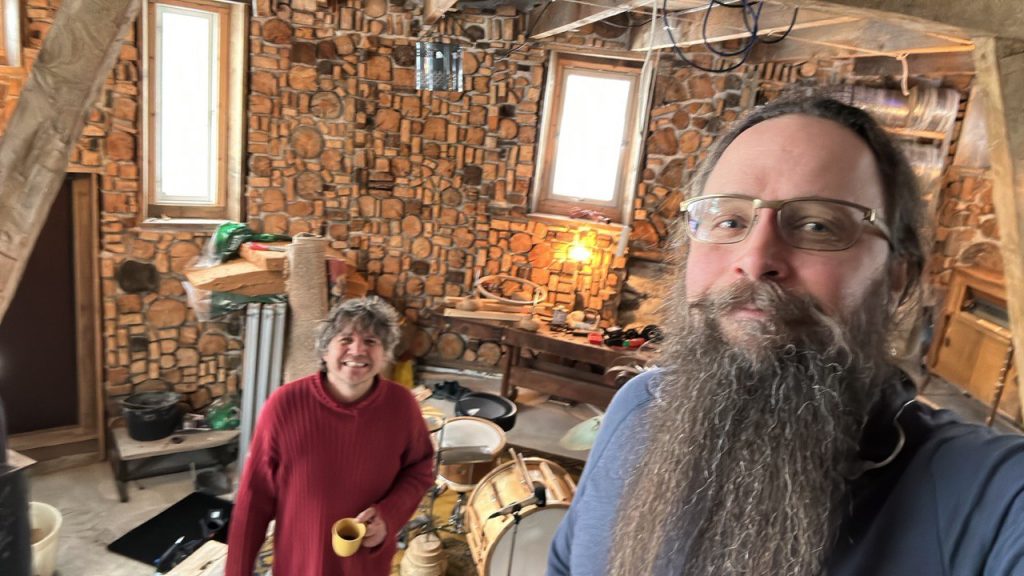 The last weeks we have mounted our equipment and methodically made every mistake in the book. The emphasis has (naturally) been on learning the equipment; not sitting at the live show wondering why there is no sound.
But there also are all kinds of sounds and techniques (musical or not) that pops up that can be leveraged for unusual and/or pretty musical experiences of the kind we're chasing. And there has been room for some hours of play(ing).
It can be hard to prioritize time for this kind of base experimenting. But it can be a way to break musical barriers, and it will hopefully save us much frustration when the live gigs arrives later this spring.